We are dedicated to honoring the victims of domestic violence related homicide, to promoting validated methods of domestic violence homicide prevention. We look forward to the day that no more families will have to suffer such a profound loss due to the senseless crime of domestic violence.
Kaitlin Hehir, 29, died Saturday, February 23, 2013 in Farmington, Michigan.
She was viciously beaten, then strangled by her 28 year-old boyfriend in her home. After Kaitlin died, her boyfriend dragged her body into her basement where he dismembered her with a saw and hid her in various containers throughout the home. Nearly two days later, he called police to report her missing. It did not take long for investigators to discover what he had done to Kaitlin, and so he confessed, in vivid detail, and was arrested and charged with first-degree murder. On March 28, 2014, Kaitlin's killer, William Dhondt, was convicted of first-degree murder which carries a mandatory life sentence.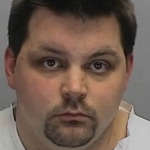 Kaitlin was a bright, energetic and ambitious young lady with a warm smile and a great sense of humor that could win anyone over. She worked in restaurants to pay her way through college at the University of Georgia, majoring in English Literature and History. During this time, she was so passionate about food that she eventually worked her way into a Culinary Assistant position with the Olive Garden. After moving home to Michigan, she continued her culinary career, and also began a new career within the justice system, where she was rewarded for her reliability and hard work, becoming a Deputy Clerk in the civil division of the 47th District Court in Farmington Hills. She had just bought her first home and was working hard to make it a "home" filling it with love – cooking, baking, decorating and planning her garden. She was also preparing to start graduate school to pursue her master's degree in accounting. In her downtime, you could find her cheering for the Georgia Bulldogs or the Detroit Tigers, or on the golf course.
Kaitlin's biggest passion of all was her family – her parents, her brother, Brian, and her dog, Rose – all who miss her terribly.
more: https://plymouthvoice.com/trial-starts-in-murder-of-former-township-resident/
Jessica Nicole Wolfe, 27, died March 18, 2012 in Warner Robins, Georgia.
She was shot in the chest by her boyfriend, Russell Holt, 28, a probation officer for the Georgia Department of Corrections, with his service weapon in his home.
In an early courtroom hearing, a Warner Robins police investigator testified that shortly before her death Jessica sent several text messages to a friend indicating that she was scared for her life – that Holt wanted to choke her and had pushed her into a wall. The investigator also testified that Holt claimed that an intruder struck him in the head knocking him out and killed Jessica, but that there were no signs of an intrusion in the house and that there were no bruises or marks on Holt.
Because Jessica was a legal assistant at the Houston County District Attorney's office, a special prosecutor was brought in from Coweta County, some hundred miles away.
Holt was indicted on charges of malice murder, felony murder, aggravated assault and possession of a firearm during the commission of a crime.
In 2013, as the trial was set to begin, the local District Attorney and Jessica's family was shocked and dismayed to learn that the specially appointed prosecutor, Pete Skandalakis, had brokered a plea deal with Holt's defense attorney and Holt was being allowed to plead guilty to the lesser charge of voluntary manslaughter. Houston County's District Attorney objected to the deal calling it "not fair" and a "gift" and a "sweet deal" for Holt. Jessica's parents also objected to the deal begging the court to not fail Jessica. Judge Tillman Self accepted the deal anyway and Holt pleaded guilty to voluntary manslaughter and was sentenced to 20 years in prison. He will become eligible for parole after serving just one-third of his sentence.
Jessica was from Bonaire, Georgia. She was active in her community and volunteered for causes related to cancer research and animal rescue. She is survived by her parents, Ronald Wolfe and Melanie Robinson Wolfe, her brother, Jacob, her sister, Ashley, and many more family members and friends.
Ann Marie Harvey Mershon, 40, died May 25, 1983 in Staten Island, New York.
She was stabbed to death by her husband who was convicted of manslaughter and sentenced to 5-15 years for her death. He died in prison of a massive heart attack on August 9, 1984, a little more than a year after Ann's murder. Ann was the opposite of what most people think of a "battered woman". She had a job and made her own money, she came from a loving, non abusive home and had a family to support and help her get away, but she chose to stay. She was terrified of him but she couldn't leave to save herself. Ann was a mother of two daughters.
By Kim Mershon:
My Mother was murdered on May 25, 1983 by her husband, she was 40 years old. This year (2014) marks 30 years that we have lived without her and not a day goes by that I don't think of her and miss her. I was 11 when she died and 12 when I testified against him (I refuse to call him my father, he was NOT a father). It started with a shove and escalated to a slap and she swore it would get better and he would stop but it never gets better and they don't stop, they escalate. Slaps turned into to punches and kicks and beatings and rape and being threatened in her own home with guns and knives. No one should have to live like that, especially at the hands of someone who is supposed to love them. I don't know why she stayed with him, I've asked that question thousands of times over the years and I have no answer and I never will. Women stay in violent relationships for any reason and no reason and sometimes just because they can't believe they can live and be ok without a man. I cannot imagine anything worse than being afraid in your own home and if you're being hurt by the man who claims to love you, you need to get out NOW! Especially if you have children, they didn't ask to be in this situation and they need to come first and be protected. Domestic violence laws have changed since 1983 but so many women are beaten, terrorized and killed every single day by their significant others and it needs to stop.
Rhonda Jean Fleming Snipes, 42, died May 22, 2003 in Easley, South Carolina.
As she was getting into her car after work her estranged husband ambushed her hitting her with a blunt object before shooting her twice. He then ran through the woods to where he had parked his motorcycle and fled to a home where he killed himself when law enforcement officers tried to take him into custody after a two hour SWAT standoff.
Rhonda's son, Travis Martin, says her estranged husband had a history of both, documented and undocumented, domestic violence and stalking against her. Court documents show that he was wanted on charges of pointing and presenting a firearm and criminal domestic violence in the first degree for an incident just one month prior to her murder.
Rhonda is survived by her three sons, her daughter, two sisters, her brother, and her parents.
Rhonda's story was one of several told through South Carolina ETV's "Remember My Name" series, an award winning series that airs during National Domestic Violence Awareness Month.
Kelsey Baker, 29, and Theo, 1
Kelsey Baker, 19, and her son, Theo Dantos Aquepucho, 1, died April 29, 2011, in Philomath, Oregon.
After Kelsey told her 20 year-old ex-boyfriend, and father of her son, that she would not reconcile with him, he decided to kill her, the baby, and himself believing they would be together in the afterlife. He fed Kelsey and Theo a mixture of cold and flu medications disguised as a beverage to knock them out, covered Theo's mouth and nose with duct tape to suffocate him, and then slit their throats. He also slit his own wrists but woke up the next day and called 911. He later pleaded guilty to two counts of aggravated murder and was sentenced to life in prison with a chance of parole after 50 years.
Kelsey attended Oregon State University and wanted to become a nurse. She had a warm heart and great sense of humor and enjoyed traveling and good food. Theo, born April 17, 2010, was Kelsey's pride and joy and they were always together.
Emily Anna Asbill, 19
Emily Anna Asbill, 19, affectionately known by her family in friends as "EA", died June 30, 2013 in Clinton, South Carolina.
She was fatally strangled after attending a party with her boyfriend. Authorities believe her boyfriend is responsible for her death and he has been charged with murder. He is currently awaiting trial.
In September 2014, William Jarrell Alexander, 31, was convicted of accessory to murder for covering for Emily Anna's boyfriend by providing false information to investigators about what occurred the night Emily Anna died.
Sonia Green, 41
Sonia Green, 41, died Tuesday, November 20, 2012 in Maumelle, Arkansas.
Her estranged husband parked down the street from her home, then forced his way in and shot her multiple times in a murder-suicide. Authorities responded to the house alarm but left when no one answered the door, leaving Sonia's children to find their parent's bodies in the morning. Sonia had filed for divorce and had a Protective Order against her estranged husband.
Sonia is survived by three beautiful children and many other family members and friends who love and miss her.
Ashleigh Marie Lindsey, 20
Ashleigh Marie Lindsey, 20, and her unborn daughter, Patience Lynn, died Friday July 13th, 2012 in Kingston, Oklahoma.
Ashleigh, who was four months pregnant, was fatally shot by her 29 year-old former boyfriend, Joshua Mahaffey. Ashleigh had dated Mahaffey just six months but ended the relationship after he began abusing her and became violent. As she broke free, and authorities sought to arrest Mahaffey for domestic assault and battery, he managed to evade them, yet continued to threaten and stalk Ashleigh and even enlisted the help of a friend, Joshua Scott, to help him do it. Ashleigh did everything she could to try to escape her ex-boyfriend – she sought help from the police and from a domestic violence program. She requested, and was granted, a protective order and she changed her phone numbers and tried to move around to avoid him.
On the day of Ashleigh's murder, Mahaffey's friend, Joshua Scott, fatally shot his mother's 43 year-old boyfriend, Chad Page, stole his car, then drove to pick Mahaffey up and, together, they headed to Ashleigh's home. Around 2 pm, as Ashleigh was preparing to work one final shift before entering a domestic violence shelter, both men broke into her home, one coming in the front door, the other through the back door. Mahaffey shot her twice with the same gun his friend used earlier to kill Page. He then killed himself. Ashleigh and her unborn baby died that night at a hospital.
In 2013 Joshua Scott entered a plea of no contest to three first degree murder charges and was sentenced to life in prison without the possibility of parole. In exchange for his plea, he escaped the death penalty.
Ashleigh loved music, singing, dancing, acting and fishing.
Visit Ashleigh's website Ashleigh's Patience Project and her memorial page, R.I.P. Ashleigh Marie Lindsey, on Facebook.
Ashleigh's story was also covered by award-winning New York Times journalist and non-fiction author Ralph Blumenthal for the May 2013 issue of Cosmopolitan magazine: Stop Calling It Domestic Violence. It's Intimate Terrorism.
Nicole Anderson, 33
Nicole L. Anderson, 33, died Wednesday, November 9, 2011, in Fond du Lac, Wisconsin.
She was shot in the head by her 35 year-old husband of eight years as she slept in her bed. Nicole's body was found after her father became worried when she did not report for work, a job she had held for more than 15 years. Her husband was captured in Alabama the following day. He had disposed of the gun he shot her with somewhere along the way. At his trial, he claimed her death was an accident. A jury disagreed and on Monday, December 17, 2012, convicted him of first-degree intentional homicide which carries a mandatory life sentence.
Nicole loved astronomy and is survived by her daughter.
Anita Burgos Brooks, 27
Anita Burgos Brooks, also known as Anita Bee, 27, died January 27, 2013 in Milwaukee, Wisconsin.
Anita was fatally shot in her home. Her 28 year-old husband, who told police that she had committed suicide, was charged with first-degree intentional homicide after a medical examiner concluded that her injuries were not consistent with a suicide. In 2014, Keith Brooks, 28, was convicted of first-degree reckless homicide and battery and was sentenced to 40 years in prison.
Anita was a beautiful young lady who touched many lives as an up and coming poet who performed at Milwaukee's Poetry Unplugged. She was also a mentor to young teens in her community helping them to overcome hardships.
Anita is survived by her daughter, Alexis, who was just 3 years-old at the time of her mother's murder.
Anita's parents started a Foundation in her memory. Please Like their Foundation's Facebook page, Anita Bee Foundation for Battered Women & Domestic Violence, in support of their journey as they work to improve domestic violence prevention efforts and help victims overcome domestic violence.
Alaina Babette Caudill, 26
Alaina Babette Caudill, 26, died Saturday, May 1, 2010 in Kenosha, Wisconsin.
Alaina was shot in the head by her 26 year-old ex-boyfriend after he laid in wait for her outside her home. He then went to his home and killed himself. Alaina had ended a dating relatonship with him several months earlier but he refused to accept it. He had threatened her for months, including a threat with a knife, and she had been living in fear of him.
Alaina was a student at Gateway College. She is remembered for her beautiful smile and her loving personality. Alaina was an organ donor.
Shannon Lynn Stafford, 29
Shannon Lynn Stafford, 29, died April 21, 2012 in Morgantown, West Virginia.
Shannon was gunned down by her estranged husband's 54 year-old father in a Walmart parking lot when she showed up to pick up her two-year old daughter for a weekend visitation. As she pulled into the parking lot, he approached the vehicle and shot her four times with a gun he had bought just a month earlier. Shannon managed to get out of the vehicle and tried to run but he cruelly pumped nine more bullets into her body until she collapsed on the pavement. Her estranged husband, who, according to court records, has a history of abusing at least one previous partner, stood in the parking lot and watched her die with their baby in his arms.
Shannon's estranged husband and his family had succeeded in limiting her visitation with her daughter based on accusations which were not proven and just three days earlier she had been granted unsupervised visitation with her young daughter. Her father-in-law, enraged, killed her just days before a judge would make the final determination as to who got custody as well as finalize the divorce.
On Friday, December 7, 2012, Shannon's killer pleaded guilty to first-degree murder and begged the judge for mercy. For mercilessly pumping thirteen bullets into Shannon's body, the judge told him he will "breathe his last breath" in prison as he sentenced him to life in prison with no chance of parole.
Shannon's young daughter remains in the custody of her father who, in 2014, pleaded guilty to concealment of a child and was sentenced to two months in jail and five years probation for violating a court order and refusing to allow Shannon's parents to visit with their grandchild.
Shannon, along with five siblings, were removed from an abusive home when she was just 7 years old. Raised in a loving foster home, Shannon thrived, and was loved by a very large family and many friends.
Rachel Abshire, 26
Rachel Travers Abshire, 26, died Saturday, January 19, 2013 in Chesapeake, Virginia.
She was fatally stabbed in her apartment while her two young sons were away for a weekend with their grandparents. When her mother and stepfather did not hear from Rachel on Sunday, her stepfather went to check on her and discovered her body.
Rachel's 27 year-old estranged husband, Cory Abshire, hired a friend, Marcus Hofferber, to kill her, agreeing to pay his friend $25,000 of the $100,000 he expected to receive from Rachel's life insurance policy. Abshire drove Hofferber to her home in the early morning hours and Hofferber entered her apartment and stabbed her multiple times. They were arrested and charged in her murder two days later. Hofferber told authorities that Abshire wanted Rachel dead so that he could gain sole custody of their children.
In 2014, after Hofferber agreed to testify against him, Cory Abshire pleaded guilty to one count of first-degree murder and was sentenced to 40 years in prison with all but 25 suspended. He was also ordered to have no contact with his children.
Hofferber pleaded guilty to one count each of first-degree murder, conspiracy and armed burglary and is awaiting sentencing.
Both men were petty officers second class in the U.S. Navy.
Rachel served in the United States Navy before starting her family. In addition to her young sons, mother and stepfather, Rachel is survived by her father, stepmother, four brothers, her sister, three step-siblings and several other family members.
Kristine Meza, 25
Kristine Meza, 25, died February 11, 2011, in San Antonio, Texas.
Just before 8 a.m., as Kristine was leaving for work, her 29 year-old former boyfriend ambushed her by pulling into her driveway to block her car in and shooting her multiple times before turning the gun on himself. Police believe he had been parked on her block waiting for her to leave her home as early as 5 a.m..
Kristine had ended the relationship with her former boyfriend because, in addition to being controlling and jealous, he had become threatening and violent with her. She obtained a Protection Order against him weeks before her death but he continued to harass and stalk her right up until the time he killed her. Her family says Kristine tried reaching out to her local police for help but she was discouraged by their response and did not think they could help her.
Police say her former boyfriend also had a history of abuse in his past relationships.
Kristine, who was from Laredo, had just been accepted into nursing school.
After her murder, her family and friends united to start The Kristine Meza Foundation and are doing good work raising awareness of domestic violence in their community. You can find out more about their work at their website and Facebook page
Kathleen McNally, 42
Kathleen McNally, 42, known as Kathy to her loved ones, died June 25, 2011 in Mount Pleasant, Texas.
Authorities believe her then 48 year-old boyfriend, Robert Boyler, banged her head against a wall in her home causing the traumatic head injury that led to her death. He was charged with first degree murder and a trial date was set for October 22, 2012.
Kathy's brother, Tommy, planned to fly from his New York home to Texas to represent his sister during the trial. Boyler was facing a maximum of 100 years in prison. The family, knowing Boyler would serve half of his sentence was hoping for a 60 year sentence, keeping Kathy's killer behind bars for 30.
Less than two weeks before the trial was to begin, Boyler's attorney asked for a plea deal. Boyler offered to plead guilty to a maximum manslaughter charge. Kathy's family was against it but, Tommy says, a representative of the Mount Pleasant Police Department persuaded him to accept a manslaughter plea assuring him that Boyler would serve 10 years behind bars. So the family accepted it. Robert Boyler's health is poor, they reasoned, and they concluded that a 20 year sentence, resulting in 10 years served, was satisfactory.
The family was at peace with the decision – until they went to court. In court they found out that Boyler would be eligible for parole in five years.
After the court hearing, Titus County District Attorney Charles C. Bailey announced to the media that he and Detective Sharyn Cary with the Mount Pleasant Police Department consulted with Kathy's family and that they approved of an agreement that would give Boyler a 20 year prison sentence for the death of Kathleen McNally. Tommy says there was no mention to the media that Boyler would only serve half of that 20 year sentence or that he could be paroled in just five years.
Soon after that, the McNally's learned that Boyler has opportunities to shave even more time off of his sentence, and by taking a GED class and having a job in jail, he would become eligible for parole just one year after he received that 20 year sentence the public believes he got for killing Kathy. Fortunately, he was not granted parole at that time. Tommy says, in all, Boyler could have served as little as 2 and 1/4 years in prison, including time served since his arrest – just 12% of his sentence.
Tommy, hurt and angry, says he feels like he has been scammed. What makes him even angrier is that District Attorney Charles C. Bailey and the Mount Pleasant Police Department look great in the public's eyes. Based on their announcement, the media reported that Boyler got 20 years in prison and the public is deceived into believing that Kathy and her family got justice.
They did not.
Tommy says he plans to fight parole to try to keep his sister's killer in prison for as long as possible.
Kandi Nolen, 53
Kandi Nolen, 53, died of a gunshot wound to the head on June 20, 2011 in Hughes Springs, Texas.
Her estranged husband, and stepfather to her only daughter, Joy, for 18 years, kicked open the door to her home, shot her, then took his own life. Joy describes her mother as "something special" and says that her life is not the same without her.
In loving memory of my beautiful mother, Kandi Nolen. With Love, Joy O'Brien
Carla Johnson, 28
Carla Johnson died October 13, 1998 in San Antonio, Texas.
Carla had ended a relationship with a 26 year-old abusive man and reported his abuse and threats to the police. She moved on, eventually married and was building a new life with her husband. While her ex-boyfriend was still on probation for crimes he had committed against her, he went to the home she shared with her new husband, bound her with duct tape, and shot her in the chest. When her husband walked in and found her dying on their bed, Carla's ex-boyfriend shot and wounded him too. He later turned himself in to police and was convicted of Carla's murder and sentenced to 30 years in prison.
Carla is survived by her son and many other loving family members who miss her terribly, including her cousin, Neka Hights, who submitted this Remembrance in her honor.
Brandi Kubos, 22
Brandi Nicole Kubos, 22, died on Thanksgiving night, November 25, 2010, in La Grange, Texas.
Her 28 year-old boyfriend shot her while she was in a vehicle, carried her into his house, set it on fire, and then killed himself.
Brandi's legacy will be a great one as her mother, Tammy, has committed to sharing Brandi's story to work towards a world where domestic violence no longer exists so that families no longer have to suffer horrific losses like hers.
From a 2013 kztv10.com interview: Mother of Domestic Violence Victim Raises Awareness
Her on-again-off-again boyfriend, Robert Leer, shot and killed Brandi after a night at the bar in La Grange, Texas.
"Robert took his truck and drove it into his house. When that didn't kill him he took Brandi's body out of the truck, laid her in the house, set the house on fire, and then laid on top of her and shot himself," Tammy said, describing the terrible night that would forever change her life. It is the first time she ever knew of any abuse, she believes it's the first time Robert ever physically hurt Brandi. It was not until after her daughter's tragic death that friends started speaking up.
"There were unhealthy things in the relationship," Willett said, "cater with me or do for me or else I'm going to get angry." She says friends talked about how he tried to control her. Even at the bar, the night they both died, people saw warning signs. Relatives and workers saw the couple arguing, but no one stepped in to stop it.
"People thought oh its none of our business," said Willett, "but, we need to make it our business, it is."
Janet Lee Richardson, 34
Janet Lee Richardson, 34, a school teacher and community leader, died of multiple stab wounds on June 18, 1991 in Charleston, South Carolina. 
Her murder was witnessed by her four children who were 16, 14, 11, and 10 at the time.  Janet's boyfriend of 11 years was arrested and died 3 weeks later while in jail.
Janet's oldest daughter, Danielle, says that after her mother's murder, she and her three siblings, already in a world of pain, were separated and moved to different states where they were subjected to more abuses throughout the remainder of their childhoods.  She says they remain haunted by their experiences to this day.
Danielle now advocates for the silent witnesses – children of domestic violence –  whose suffering is so often overlooked.  She wants everyone to know that it is absolutely not in the best interest of any child to witness domestic violence.  She has written a book about her experiences, "God Heard My Cries."   Learn more about Danielle's book on her Facebook page God Heard My Cries Book Club.
Melissa Ann Spudich Baker, 30
Melissa Ann Spudich Baker, 30, died November 20, 2009 in Crucible, Pennsylvania.
Her estranged husband strangled her and cut her throat while her baby son and stepson were nearby in her home. Melissa's killer was convicted of first-degree murder and other charges related to using his young son to carry out his crime. He was sentenced to life in prison without parole plus 11 to 22 years.
Melissa was a lovely young woman who served in the U.S. Marine Corp, earned a bachelors degree in Criminal Justice from California University of Pennsylvania, and worked as a corrections officer
Kewaii Rogers, 31
Kewaii Rogers, 31, was born September 21, 1977 and died March 29, 2009 in Wilkes-Barre, Pennsylvania, a victim of a domestic violence homicide.
She was shot to death in the presence of her three children by her estranged husband who is now serving life in prison for his terrible crime.
From Kewaii's mother, Kim Rogers:
"Kewaii was a hardworking and devoted mother of three, with a heart of gold, and a smile that no one could ever forget. Regardless of the obstacles our daughter faced on a day to day basis she managed to smile and see good in everyone. You would very seldom hear Kewaii say a bad word about anyone. She was a respiratory therapist and was pursuing a career in nursing when her life was taken – a selfish, senseless act of domestic violence. Her killer left three beautiful kids without a mother and a father. Many ask "Why did she stay when she could've just walked away?", but until one has walked a mile in our daughter shoes they will never understand. Often times we as her parents don't understand ourselves, but we know we serve a God that makes no mistakes."
Mrs. Rogers has started a Foundation in Kewaii's memory called The Ke Ki-B Foundation which provides scholarships to nursing students.
Demi Cuccia, 16
Demi Brae Cuccia, 16, died Wednesday, August 15, 2007 in Monroeville, Pennsylvania.
She was stabbed 16 times by a controlling, possessive and jealous 18 year-old ex-boyfriend just one day after her 16th birthday.  Unwilling to accept the end of the relationship, he went to her home to try to make her get back together with him.  When she refused, he killed her, then tried to kill himself by slashing his own throat.
In 2009, he was convicted of first-degree murder and sentenced to life in prison without the possibility of parole.
Demi is described as a fun, strong willed, caring, compassionate girl who loved life.  She was a varsity cheerleader at Gateway High School.
Demi's parents have become strong advocates regularly speaking to teens about dating violence.  Learn more about Demi's story and the work being done on her behalf at Demi Brae Cuccia Virtual Memorial
Aubria Cleckley, 21
Bernadette Jones, 51
Bernadette Jones, 51, died Sunday, August 19, 2012 in Niagara Falls, New York.
On April 14, 1991, Bernadette was beaten into a permanent comatose state by her boyfriend, Patrick Guiteau. Her family brought her home eight months after the attack and lovingly cared for her for the next 21 years until she died of pneumonia, a complication of her coma. Guiteau was convicted of first-degree assault and served 10 years in prison before he was deported to Haiti.
Bernadette is survived by three children.
Many domestic violence victims suffer life-threatening injuries every year – gunshot wounds, knife wounds, brain injuries, and more. Some are just like Bernadette. They survived. But they are not living.
Chauncey Watson, 21
Chauncey Dontavious Watson, 21, known to his family and friends as "Cheeseburger" because of his big, vibrant smile, died June 12, 2011, in Grenada, Mississippi.
During an argument with his 18 year-old former girlfriend over their break up Chauncey locked himself in a bathroom and she retrieved a gun and fired a shot through the door striking him in the head. She was sentenced to 20 years in prison.
Chauncey had plans to move to Kentucky with his brother to enroll in college. His sister, Phadria, says he loved to tell jokes and always gave the best advice. He is missed by his family and his many friends.
Stephanie Rochelle Gates, 34
Stephanie Rochelle Gates, 34, died November 18, 2011 in Lake Isabella, Michigan. 
She was shot twice by her then 34 year-old husband in front of their four year-old son.  After killing her, her husband hid her body in a bedroom crawl space and covered her with gravel.  The following day, he told Stephanie's boss that he had taken her to rehab after finding needles in her purse.  Later the same day, he told her worried mother that she ran off with another man.  After learning about the conflicting stories and unable to locate Stephanie's husband, authorities issued an Amber alert for her son.  After they were located, Stephanie's young son told police "Daddy put mommy in the bathtub and shot her with a gun, bang bang" and her husband confessed to killing her before turning the child over to his family.  In 2012, Stephanie's killer, Jason Lantz Fish, was sentenced to a minimum of 46 years in prison after pleading no contest to second-degree murder.
Stephanie was a native of Gross Pointe, Michigan.  She was an outgoing young woman who liked to help others and is remembered for her love of life and people, being strong willed and minded, and for her deep love of her son.  She attended Central Michigan University and graduated from Davenport College.
Stephanie's son has now been adopted by her sister and her mother has become a strong advocate for victims of domestic violence.
La'Keia Ni'Cole Rawls, 26
La'Keia Ni'Cole Rawls, 26, died at a hospital in Shreveport, Louisiana on Saturday, January 14, 2012, one day after suffering a gunshot wound to the head.
Authorities believe La'Keia was shot by her 33 year-old ex-boyfriend, Danny Battle, then 33, at his home. No one is sure why she was there as their relationship had ended and she had made numerous positive changes in her life. Battle has been charged with second-degree murder and with being a felon in possession of a firearm. La'Keia worked and was a nursing student. She was set to graduate in 2012.
La'Keia is survived by her parents, her seven brothers and sisters, and many other family members.
Tavia Monique Sills, 18
Tavia Monique Sills, 18, disappeared September 9, 2008 in Shreveport, Louisiana after leaving her home with her ex-boyfriend and father of her unborn child, Lamondre Tucker. After a frantic three day search by her family and friends, Tavia's body was found by fishermen in a pond near her ex-boyfriend's home. She had been shot three times. Tucker, along with his friend, Marcus Taylor, was soon arrested and charged in her murder. Prosecutors say they killed Tavia because Tucker did not want to be a father to her baby.
In 2011, it took a jury less than an hour to find Tucker guilty of capital murder and he was sentenced to die by lethal injection. He currently sits on Louisiana's death row. His accomplice, Taylor, was convicted of manslaughter in 2013 and sentenced to 30 years in prison.
Tavia was a freshman at Southern University and was looking forward to becoming a mother. Tavia's mother, Vickie, honors her daughter's memory by performing research and helping parents of missing children with the organization Peas in the Pod.
Alina Rybnikova, 22
Alina Rybnikova, 22, died January 10, 2012 in Mundelein, Illinois.
Alina was ambushed and hit in the back of her head with a wooden baseball bat inside the foyer of her family home by her mother's 44 year-old ex-boyfriend, who was angry that her mother had ended a relationship with him the previous year and had rejected his demands to reconcile with him. Alina was then dragged into the garage where she was stabbed seven times. Her body was found hours later, after he also ambushed her mother, imprisoning her for four hours, handcuffing her, binding her with duct tape, and beating her. Alina's killer committed suicide in a car down the street just after her roommate and mother discovered her body and as authorities were arriving at the home.
Alina was from Magadan, Russia and had moved to America with her mother in 2005. She earned a degree in cosmetology from Mid-State Technical College in 2008. She was a student at Lake County Community College and worked full-time. She is described as outgoing, sensitive, honest and intelligent with a love of the United States
Monica Webb, 27
Monica Webb, 27, died of gunshot wounds in a mass shooting on Sunday, February 2, 2011 in Lake City, Florida.
Monica's friend, Nichole Cervantez, 25, her unborn child, and Nichole's boyfriend, Michael Tucker, 32, also died in the shooting. Monica's ex-boyfriend, Alan Lucas Strattan, was charged with their murders after contacting police and confessing to the crime. In 2012, rather than face the death penalty, Strattan pleaded guilty to four counts of murder and was sentenced to four consecutive life terms. He will die prison.
Monica is survived by her three children, her parents and many other family members who love and miss her.
This memorial is submitted with love by Monica's father, Paul Webb.
*Nichole Cervantez is survived by her young daughter, who, tragically, was present during her mother's murder.
Roberta "Bobbie" Neville, 42
Roberta "Bobbie" Neville, 42, died July 3, 2007 in Grand Junction, Colorado.
Family members say that for 13 years, Bobbie suffered countless incidences of abuse and violence at the hands of her abuser, including once being run over by his vehicle and also being beaten so severely she suffered cardiac arrest and was in a coma for two days.  They say that despite Bobbie's cries for help via statements as to how she received her injuries complete with photographs, which are posted on her Facebook page "Justice for Bobbie", he was not charged for either incident.
Overwhelmed with fear of both staying and of the extreme level of stalking she endured every time she tried to leave, the family says that Bobbie saw no way out without the support of the justice system in her community.  But she tried, and before she could get out, she died, once again suffering cardiac arrest, a victim of domestic violence.
Monique Cota, 18
Monique Cota, 18, died October 15, 2011 in Chandler, Arizona.
She was shot in the head with an AR-15 rifle by her 18 year-old estranged boyfriend, Eric Coulter, in his bedroom at his parent's home. According to police, after Coulter shot Monique his family immediately sprung into action to help him. His sister hid guns that were in the home and drove him to a Mesa motel room while his parents lied to police about the weapons, about what happened and when, and more. Despite their efforts, police caught up with Coulter six hours later. He was hiding out in a motel room with his sister and brother, along with some cash, brand new fake New York IDs, and a forgery device. They were all taken into custody facing numerous charges. Monique's estranged boyfriend, who claimed he killed her accidentally, was charged with second-degree murder. In 2013 he was convicted of manslaughter and sentenced to 21 years in prison.
His parents were not charged with any crimes.
Monique's family says that she had been trying to end an abusive relationship with Coulter. She had plans to move to California for a new job and to rekindle a relationship with an old flame she had reconnected with and hoped to marry. Sadly, she didn't make it. Her family works to raise awareness about domestic violence in honor of her memory.
Dr. Sheryl Shivers Blackwell, 36
Dr. Sheryl Shivers-Blackwell, 36, died of strangulation injuries July 4, 2007 in her home in Tallahassee, Florida. 
After killing her, Sheryl's 43 year-old husband committed suicide by slashing his hands, feet and neck and ingesting liquid plumber and peroxide.  Their 3 and 6 year old children were found the following morning walking around in his blood.  Dr. Shivers-Blackwell was a popular associate professor in the division of management in the School of Business and Industry at Florida A&M University.
In the months before her murder, Sheryl's husband had become increasingly abusive, violent, and unpredictable and family members, certain that he was mentally ill, say they encouraged her to get away from him before he killed her.  Sheryl, also believing her husband was mentally ill, was trying to help him and make things better for their children's sake.
In addition to her two children, Dr. Sheryl Shivers-Blackwell is survived by her mother, Marilyn Shivers, her father and stepmother, James and Evelyn Shivers, and many other family members.
Donald Rotch, 60
Donald "Donnie" Rotch, 60, known as "Coach Rotch" in his community, died August 11, 2010 in a car crash in Brewton, Alabama.
Donnie was heading home from playing golf when the SUV he was driving was hit head on by 39 year-old Martin Reid who was fleeing from police after they witnessed an altercation taking place in his car in the police station's parking lot.
After a woman exited the vehicle in the parking lot, Reid sped away and an officer pursued him. It's estimated that Reid was driving in excess of 120 miles per hour when he hit Donnie's GMC Convoy head on while attempting to pass another vehicle. Both men died instantly.
Donnie was well known and loved by practically everybody in the small city of Brewton and his death left the community in shock. He had been the Principal at Brewton's T.R. Miller High School for 10 years and a baseball coach, football coach, driver's education teacher, and assistant principal for 26 years before that.
Donnie's tragic death is a reminder that any of us, at any time, could become a victim of a domestic violence related crime.
Jan Eagan Seems, 57
Jan Eagan Seems, 57, died Saturday March 12, 2011 in Yukon, Oklahoma.
At approximately 7:15 a.m. Jan called 911 to report that her husband of 10 years was shooting at her. While on the phone with Jan, the 911 operator heard three shots. The police were dispatched but fearing a hostage situation did not enter the house for almost 4 hours. Upon entering the house, they discovered Jan dead from two gunshot wounds to the head and her husband deceased from a self-inflicted gunshot wound. There were no visible signs of domestic violence in the relationship before that morning.
Jan is survived by two daughters and five grandchildren.
To Jan from her loving family: We carry your heart in our hearts.
Jasmine Benjamin, 17
Jasmine Benjamin, 17, died Saturday, November 17, 2012 in Valdosta, Georgia. 
Jasmine, of Lawrenceville, Georgia, was a freshman at Valdosta State University with dreams of becoming a nurse when she was strangled to death in a common study area of her dorm.  On that night, she was seen lying on the couch in the study area around midnight.  Students passing through the area assumed she was sleeping – not uncommon on a college campus.   When she was still there on Sunday afternoon a group of students tried to wake her up.  When she did not respond, they performed CPR and called 911, but it was too late.  Jasmine had been deceased for at least 12 hours.   Sadly, Jasmine's family's grief was intensified by the fact that they had to learn about her death through a friend's Facebook post.
Two months after Jasmine's death Jasmine's 18 year-old ex-boyfriend, Darien Meheux, also from Lawrenceville, was arrested and charged with murder.  In 2014, he was convicted and sentenced to life in prison.
Kaitlyn "Katie" Nagel, 19
Kaitlyn "Katie" Nagel, 19, of Napolean, Ohio, died January 16, 2012.
Police found her in the home of her 22 year-old boyfriend's parents after he called 911 to report her death. She had been stabbed multiple times. That same year her boyfriend was convicted of aggravated murder and sentenced to life in prison.
Katie worked at Wendy's and was a college student. She is survived by her parents and five siblings.
Renee Foot, 33
Renee Foot, 33, died November 10, 2012 in Little Rock, Arkansas.
She was shot and left in a city street where a passerby found her.  Her 32 year-old husband, Deshaun Scott  – who is described by Renee's family as a controlling and jealous man who threatened her life and told her repeatedly "until death do us part" – was charged with first-degree murder.   In July 2014, Scott was convicted of second degree-murder.  He faces a 60 year prison sentence.
Renee was a vibrant, intelligent young lady who was loved by many.  She is survived by five beautiful children.
You can follow Renee's Facebook page "In Loving Memory of Renee Foot" where her sister, mother, and children are working to honor her memory and raise awareness about domestic violence.
Renee is also known as Lacrisha Foot.
Sarah Cooper, 41
Sarah Cooper, 41, died Sunday, September 9, 2012 in South Hutchinson, Kansas.
She was shot multiple times by her husband in front of her 9 year-old daughter in a murder-suicide.
The mother of two beautiful daughters and two grandchildren, Sarah loved life and also making people laugh. She was a fighter, having survived two massive strokes and an aneurysm just two years prior to her death.
Sarah was loved by many and will always be remembered in their hearts and souls. May she rest in peace.