Jeremy Ray Smith 03/24/88
Incarcerated until 10/07/21
He is married and will move back in with her in Wichita, KS when gets out. He is also a lifetime sex offender.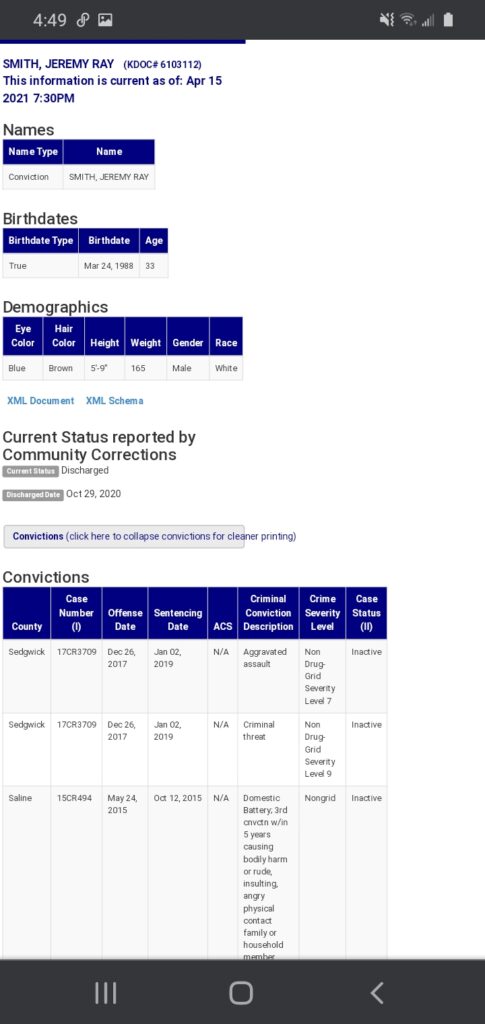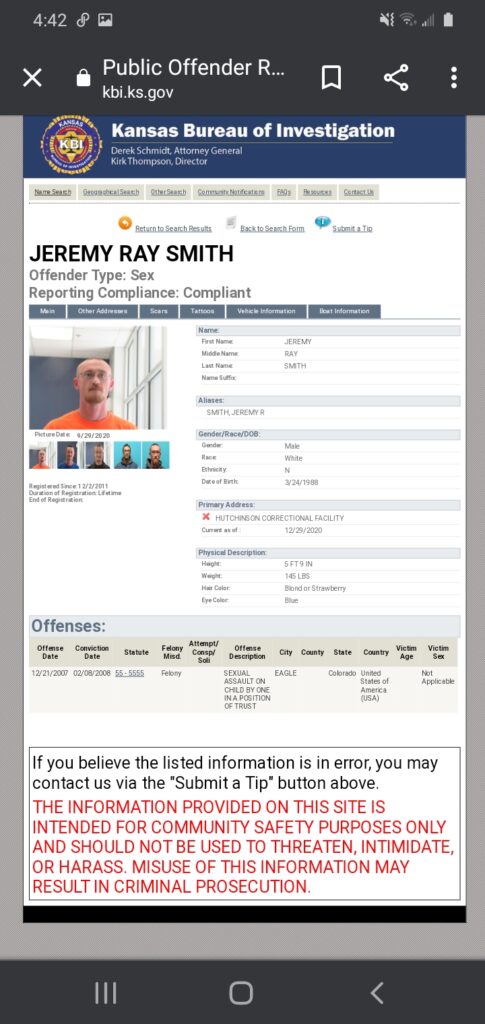 Brandon Lee Cruth 03/20/87
He is missing or know the run at the moment, but was living with Jeremy Ray Smith's as of 08/02/21.
Jeremy and Brandon are half brothers through their mother. He is register on DV Registry in Colorado but he move the Hutchinson, KS May 01, 21 with his uncle Larry Cruth.

Larry Cruth 05/16/1966
Larry is Jeremy and Brandon's uncle, he is their mother's twin and had horrific past with DV, child abuse and child molestation. His cases are in WY, MT, CO and KS.

Jerry Cruth is another uncle and he is Larry's older brother. He has DV charges and his 12 daughter accused him of attempted rape 4 years ago as well. He has DV cases in CO and KS.

Thank you for everything you do to make DV Offender's information available so that people can access and make informed decisions about who they allow in their lives.