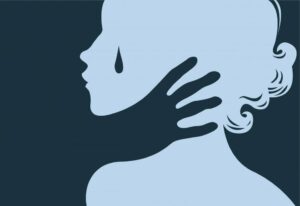 Domestic violence generally is defined as a violent crime committed in the context of an intimate relationship. However, domestic violence is no longer just a family matter. It is a crime involving the use of power, coercion and violence to control another. This crime is recognized by state law and prosecutable by law enforcement.

Offender Lookup - Nevada (NV)
Washoe
Arrest Records Database - Washoe County, Nevada
A
(115) rec)
B (216 rec)
C (223 rec)
D (113 rec)
E (55 rec)
F (72 rec)
G (166 rec)
H (156 rec)
I (18 rec)
J (85 rec)
K (77 rec)
L (130 rec)
M (275 rec)
N (51 rec)
o (42 rec)
P (152 rec)
Q (5 rec)
R (186 rec)
S (265 rec)
T (111 rec)
U (10 rec)
V (65 rec)
W (132 rec)
Y (9 rec)
Z (18 rec)
Criminal Records Search
Charges, Conviction and Much More!
Name
Arrest
Photo
Kenneth Paul Aagaard
Bond: $3000
Arrest Age 47
More Information >>>
Arrested Nov 16, 2015
• dom battery,1st
Nicole Marie Abbott
Bond: $20000
Arrest Age 37
More Information >>>
Arrested Feb 28, 2015
• child abuse or neglect,1st
• dom battery,1st
Marwan Abduljalil
Arrest Age 48
More Information >>>
Arrested Dec 15, 2016
• dom battery,1st
Eric Abowd
Bond: $3000
Arrest Age 35
More Information >>>
Arrested Mar 13, 2016
• dom battery,1st
Shaibu Abu
Bond: $3000
Arrest Age 33
More Information >>>
Arrested May 30, 2015
• dom battery,1st
• child abuse or neglect,1st
• prev/diss rpt crime/cause pros/arr
Grant Aby
Bond: $3000
Arrest Age 18
More Information >>>
Arrested Aug 07, 2016
• dom battery,1st
Grant Michael Joseph Aby
Arrest Age 18
More Information >>>
Arrested Nov 09, 2016
• dom battery,1st
Ariana Acosta
Bond: $3000
Arrest Age 29
More Information >>>
Arrested Mar 27, 2015
• dom battery,1st
• fta/obey court order
Thomas Tyler Acosta
Bond: $3000
Arrest Age 22
More Information >>>
Arrested Jun 09, 2016
• dom battery,1st
Jessica Adair-Herdon
Bond: $3000
Arrest Age 39
More Information >>>
Arrested Jul 09, 2015
• dom battery,1st
• child abuse or neglect,1st
• contempt of court
• criminal contempt
Daniel Roberson Adams
Bond: $3000
Arrest Age 40
More Information >>>
Arrested May 19, 2015
• dom battery,1st
Daniel Adams
Bond: $3000
Arrest Age 40
More Information >>>
Arrested Oct 14, 2015
• dom battery,1st
• poss sch i,ii,iii,iv c/s,1st/2nd
Peachs Adams
Arrest Age 42
More Information >>>
Arrested Dec 16, 2016
• dom battery,1st
• poss sch i,ii,iii,iv c/s,1st/2nd
Adrian Aglugub
Bond: $3000
Arrest Age 24
More Information >>>
Arrested Oct 17, 2015
• dom battery,1st
Gabriel David Aguilar
Bond: $3000
Arrest Age 42
More Information >>>
Arrested Jun 11, 2015
• dom battery,1st
• intercp/intrp/dely msg via phone lin
Roman Varilla Aguilar
Bond: $3000
Arrest Age 43
More Information >>>
Arrested Sep 28, 2015
• dom battery,1st
Roxana Aguilar
Bond: $3000
Arrest Age 23
More Information >>>
Arrested Oct 30, 2016
• dom battery,1st
• fta on traffic citation
Jacob Ross Aguir
Bond: $3000
Arrest Age 18
More Information >>>
Arrested Jun 22, 2016
• dom battery,1st
• dui,above legal limit,1st
• poss less= 1 oz marijuana,1st
• contribute to delinq/negl of minor
Robert Andrew Ahnlund
Bond: $3000
Arrest Age 33
More Information >>>
Arrested Jul 30, 2016
• dom battery,1st
Puamana Ahonima
Bond: $3000
Arrest Age 50
More Information >>>
Arrested Mar 06, 2015
• dom battery,1st
Darrell Airrington
Bond: $15000
Arrest Age 21
More Information >>>
Arrested Jul 18, 2016
• dom battery by strangulation
• assault,w/dw
• child abuse or neglect,1st
Stephen E Akins
Bond: $3000
Arrest Age 52
More Information >>>
Arrested Apr 14, 2016
• dom battery,1st
Jose Francisco Alba-Segura
Bond: $3000
Arrest Age 43
More Information >>>
Arrested Nov 03, 2015
• dom battery,1st
Joel Calderas Albao
Bond: $3000
Arrest Age 50
More Information >>>
Arrested Jul 05, 2015
• dom battery,1st
Antonio Larry Albiniano
Bond: $3000
Arrest Age 49
More Information >>>
Arrested Jul 06, 2015
• dom battery,1st
• child abuse or neglect,1st
Samuel Michael Albiso
Bond: $3000
Arrest Age 60
More Information >>>
Arrested Apr 11, 2015
• dom battery,1st
Kaleb Rodney Albot
Bond: $3000
Arrest Age 40
More Information >>>
Arrested Sep 04, 2016
• dom battery,1st
Jeffrey Mercado Alcantara
Bond: $6000
Arrest Age 37
More Information >>>
Arrested Aug 07, 2016
• dom battery,1st,e/vop
• battery
Tiffany Bliss Alcorn
Bond: $3000
Arrest Age 45
More Information >>>
Arrested Oct 11, 2016
• dom battery,1st
Joseph Aldeguer
Bond: $10000
Arrest Age 33
More Information >>>
Arrested Apr 16, 2016
• poss/rcv/tranf stolen veh,less$3500
• dom battery,1st
• obt/poss cr/dbt card w/o c-hldr cons
• disch gun/weap wh pers may be endang
• disch gun at/in occ strct/veh/craft
• buy/poss/rcv stolen
Victor Alejandre
Bond: $3000
Arrest Age 19
More Information >>>
Arrested Feb 15, 2015
• dom battery,1st
• child abuse or neglect,1st
Victor A Alejandre-Lorenzano
Bond: $20000
Arrest Age 19
More Information >>>
Arrested Mar 12, 2015
• alw child abuse/negl(endanger),1st
• dom battery,1st
• ftp/comply w/ court order
Fedencio Felipe Alfaro
Bond: $40000
Arrest Age 33
More Information >>>
Arrested Apr 04, 2016
• kidnapping 2nd degree e/v tpo
• dom battery,1st
Michael Leandro Alfonso
Bond: $3000
Arrest Age 39
More Information >>>
Arrested Aug 02, 2016
• dom battery,1st
• false imprisonment
• assault,w/dw
Alfred Anthony Alford
Bond: $3000
Arrest Age 64
More Information >>>
Arrested Aug 04, 2015
• dom battery,1st
Andre Joseph Allen
Bond: $3000
Arrest Age 27
More Information >>>
Arrested Jan 25, 2016
• dom battery,1st
Anthony Allen
Bond: $3000
Arrest Age 25
More Information >>>
Arrested Jun 01, 2016
• viol domestic violence tpo
Justin Thomas Allen
Arrest Age 35
More Information >>>
Arrested Sep 18, 2016
• dom battery,1st
Stanley Allen
Bond: $3000
Arrest Age 31
More Information >>>
Arrested Dec 24, 2015
• dom battery,1st
Christa Allison
Bond: $3000
Arrest Age 44
More Information >>>
Arrested Jul 12, 2015
• dom battery,1st
Jose De Jesus Almaguer-Rodriguez
Arrest Age 35
More Information >>>
Arrested Nov 25, 2016
• dom battery,1st
• false imprisonment
Ottoniel Alvarado-Dealvarez
Bond: $3000
Arrest Age 22
More Information >>>
Arrested Jul 13, 2016
• dom battery,1st
Francisco Alvarado-Galicia
Bond: $3000
Arrest Age 34
More Information >>>
Arrested Oct 06, 2016
• dom battery,1st
Eddie Basilio Alvarez
Bond: $1000
Arrest Age 25
More Information >>>
Arrested Dec 19, 2016
• dom battery,1st
• resist pub off
• fta after bail,misd crime
• poss sch i,ii,iii,iv c/s,1st/2nd
Katherine Alvarez
Bond: $20000
Arrest Age 20
More Information >>>
Arrested Jul 30, 2016
• domestic battery w/use dw
• ftp/comply w/ court order
Arsenio Alvarez-Alvarez
Bond: $3000
Arrest Age 30
More Information >>>
Arrested May 10, 2016
• dom battery,1st
Francisco Javier Alvarez-Rodriguez
Bond: $15000
Arrest Age 32
More Information >>>
Arrested Jul 27, 2015
• dom battery by strangulation
• false imprisonment
Joshua Wayne Ambill
Bond: $6000
Arrest Age 20
More Information >>>
Arrested Feb 14, 2015
• dom battery,1st,e/vop
• false stmt to/obstruct pub off
Shawn Amirfar
Bond: $3000
Arrest Age 23
More Information >>>
Arrested Aug 15, 2015
• dom battery,1st
• false imprisonment
Joshua E Andell
Bond: $3000
Arrest Age 29
More Information >>>
Arrested Feb 27, 2015
• dom battery,1st
Joshua Edward Andell
Bond: $3000
Arrest Age 30
More Information >>>
Arrested Jul 11, 2015
• dom battery,1st
Brian Anderson
Bond: $3000
Arrest Age 49
More Information >>>
Arrested Sep 22, 2015
• domestic battery,2nd
• battery w/dw
Dominique Anderson
Bond: $3000
Arrest Age 20
More Information >>>
Arrested Jul 22, 2015
• dom battery,1st
• minor in poss alc bev in public
Gerald Jerome Anderson
Bond: $5000
Arrest Age 30
More Information >>>
Arrested Nov 21, 2015
• domestic battery,2nd
James Lee Anderson
Bond: $3000
Arrest Age 26
More Information >>>
Arrested Jul 22, 2016
• dom battery,1st
James Anderson
Bond: $20000
Arrest Age 29
More Information >>>
Arrested May 27, 2016
• dui,above legal limit,3+
• domestic battery,3+
• open alc container in veh
• contempt of court
Jamie Lynette Anderson
Bond: $3000
Arrest Age 40
More Information >>>
Arrested Sep 06, 2015
• dom battery,1st
Jermaine L Anderson
Bond: $3000
Arrest Age 43
More Information >>>
Arrested Mar 01, 2016
• dom battery,1st
John Lee Anderson
Bond: $3000
Arrest Age 29
More Information >>>
Arrested Nov 20, 2015
• dom battery,1st
John Milton Anderson
Bond: $5000
Arrest Age 20
More Information >>>
Arrested Mar 17, 2015
• dom battery,1st
• use/poss drug para
Joseph Gary Anderson
Bond: $3000
Arrest Age 36
More Information >>>
Arrested Sep 27, 2016
• dom battery,1st
Kara Aimee Anderson
Bond: $3000
Arrest Age 34
More Information >>>
Arrested Apr 08, 2016
• dom battery,1st
Marlon Anderson
Arrest Age 25
More Information >>>
Arrested Dec 22, 2015
• dom battery,1st
Pamela Jeanne Anderson
Arrest Age 30
More Information >>>
Arrested Dec 19, 2016
• dom battery,1st
• use/poss drug para
Ralph S Anderson
Arrest Age 41
More Information >>>
Arrested Apr 18, 2015
• dom battery,1st
Vicki Cahrene Anderson-Rozema
Bond: $6000
Arrest Age 55
More Information >>>
Arrested Apr 27, 2016
• dom battery,1st,e/vop
Vicki Cahrene Anderson-Rozema
Bond: $3000
Arrest Age 55
More Information >>>
Arrested Jun 20, 2016
• dom battery,1st
• prev/diss rpt crime/cause pros/arr
Zachary John Andrews
Bond: $3000
Arrest Age 32
More Information >>>
Arrested May 24, 2015
• dom battery,1st
Lorelei Lane Anglada
Bond: $6500
Arrest Age 32
More Information >>>
Arrested Mar 07, 2016
• dom battery,1st
• use/poss drug para
Lorelei Lane Anglada
Arrest Age 32
More Information >>>
Arrested Mar 21, 2016
• dom battery,1st
• use/poss drug para
Emil Anthony
Bond: $15000
Arrest Age 52
More Information >>>
Arrested May 07, 2016
• domestic battery,3+
• viol domestic violence epo
Emil Anthony
Bond: $5000
Arrest Age 50
More Information >>>
Arrested Feb 13, 2015
• domestic battery,2nd
• viol domestic violence tpo
Darnnell Anukam
Bond: $3000
Arrest Age 31
More Information >>>
Arrested Sep 09, 2016
• dom battery,1st
Katlyn Ann Apel
Bond: $3000
Arrest Age 21
More Information >>>
Arrested Nov 22, 2015
• dom battery,1st
Nikolaus Apodaca
Arrest Age 35
More Information >>>
Arrested Nov 24, 2016
• dom battery,1st
Nikolus Thomas Apodacu
Bond: $3000
Arrest Age 34
More Information >>>
Arrested Aug 02, 2016
• dom battery,1st
Timothy Aragon
Bond: $3000
Arrest Age 33
More Information >>>
Arrested Dec 12, 2015
• dom battery,1st
Carlos Tomas Araiza
Bond: $10000
Arrest Age 26
More Information >>>
Arrested Oct 28, 2015
• dom battery,2nd,e/vop
Francisco Arambula-Anguiano
Bond: $3000
Arrest Age 22
More Information >>>
Arrested Jan 01, 2016
• dom battery,1st
Julio Cesar Araujo-Perez
Bond: $20000
Arrest Age 21
More Information >>>
Arrested May 25, 2015
• child abuse or neglect,1st
• dom battery,1st
---
Search More Information